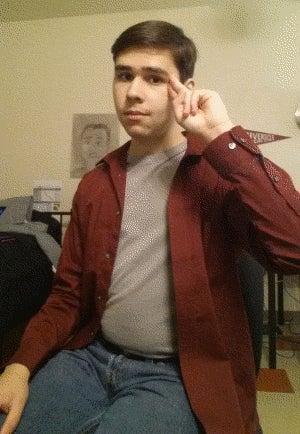 Hiya! I'm J*Rod, silent catalyst and media generalist. I've dropped onto TAY to provide whatever insight I can into relevant topics by putting them into perspective with the history that's come before them.
I started out in the mid '00s doing mod work for clans, then worked my way up to doing promos and website management for Extra Credits. Today, I'm in limbo between stages in my life, seeking that one big break.
You might've found this by reading one of my insights on some of the media and tech that influenced me early in life and are now threatening to worsen for all involved.
---
Anyway, here are some links to different places I'm at:

I'll add the rest of them once I start using them again.

My top shirts from 2014. From left: iD Tech Camps, Extra Credits, UAT.
Keep your eye out for some crazy, questionably-legal things popping around. You might find my name lurking nearby.